New York Rhinoplasty
Consultations offered at our two convenient locations in Manhattan, NY and Queens, NY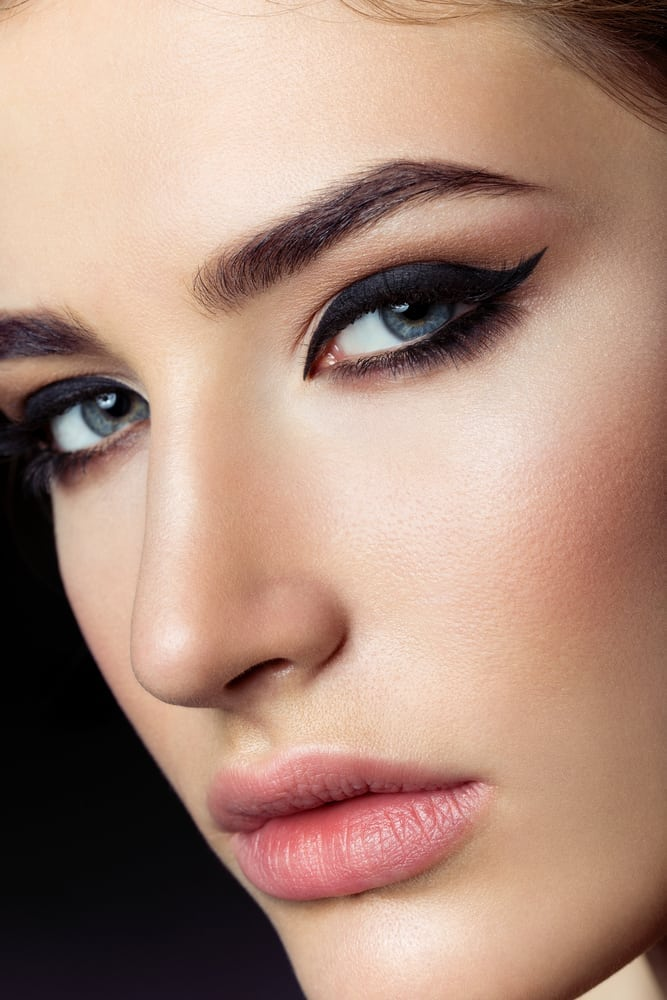 Rhinoplasty also referred to as a nose job, is a surgical procedure that can correct nasal shape, size, and symmetry. Rhinoplasty can address a wide range of everyday concerns, including:
Nasal asymmetry
Nasal humps or depressions
Large or wide nostrils
Large bridge widths
Hooked or droopy nasal tips
Damage resulting from physical trauma
Rhinoplasty can be completed as either an open or closed procedure, depending on the preference of the surgeon and the needs of the patient. Marc Everett MD offers rhinoplasty to their patients to add balance to the facial profile and restore symmetry following physical trauma.
The Procedure
Closed Rhinoplasty Procedure
Closed rhinoplasty, also referred to as endonasal rhinoplasty, utilizes internal incisions to avoid visible scarring and keep the procedure entirely enclosed within the nose. The surgery is completed under general anesthesia and can be used to target most of the same concerns as an open rhinoplasty procedure, but with greater difficulty. Without external incisions, the surgeon has to operate on the internal structure of the nose without much visibility. Closed rhinoplasty is better for patients requiring minimal alterations from their procedure.
Because closed rhinoplasty is less invasive than open rhinoplasty, side effects are milder, and recovery is more manageable than an open procedure. While a scar-free method and more comfortable recovery might be more appealing to the patient, performing a closed rhinoplasty can make achieving optimal results more difficult and may not be an option for every patient. Optimal results should always be given priority.
Dr. Marc Everett offers his professional advice and recommendations to each patient during an initial consultation to determine which method is the preferred choice to achieve their desired results.
Open Rhinoplasty Procedure
After the patient has been numbed using general anesthesia, a small external incision is made between the nostrils across the columella. The external incision allows the skin to be pulled back, providing visible access to the internal structure of the nose. The surgeon can then proceed with any necessary adjustments that address the patient's concerns, including removing or repositioning parts of the nose and using cartilage grafts to construct a new shape.
Open rhinoplasty procedures do leave behind a small scar between the nostrils, but the advantages they hold over closed procedures make them the preferred choice for most patients. By gaining direct visibility to the internal structure of the nose, the doctor can make more precise and accurate adjustments that yield optimal results.
Recovery & Results
The recovery period from rhinoplasty depends significantly on the type of procedure performed but tends to last one to two weeks. Patients should expect to take one full week off from work to rest and facilitate recovery. Strenuous activity and exercise will need to be avoided for one to two weeks following surgery. Contact sports can be resumed about three weeks after surgery, assuming proper protection is worn. A supportive splint may be placed on the bridge of the nose and will be removed after one week. If necessary, stitches will also be removed about one week after surgery.
Common side effects include bleeding, swelling, bruising, mild to moderate discomfort, and congestion. Bleeding typically lasts about 24 hours. Patients will need to sleep with an elevated head for the first few nights to minimize bleeding and swelling. Results will be noticeable immediately, but final results will take about six to 12 months as swelling diminishes. If the patient received an open rhinoplasty, the external incision would continue to fade for several months and take about one full year to mature completely.
FAQ
How long will the surgery take?
The duration of the surgery can vary depending on the chosen procedure and the number of imperfections that need to be corrected. On average, rhinoplasty takes between one to four hours. We will provide an estimation of the length of your surgery after making an in-person evaluation during your initial consultation.
How long do results from rhinoplasty last?
Rhinoplasty provides results that last a lifetime. Once your body has completed healing, and your nose has finished adjusting to the changes, you can expect to enjoy your new nose far into the future.
What is the difference between rhinoplasty and septoplasty?
Rhinoplasty focuses on cosmetic changes to the nose while septoplasty can correct a deviated septum within the nose that has led to functional concerns. If your concerns about your nose are both cosmetic and functional, let us know during your initial consultation. Elements of both procedures can be incorporated into one comprehensive approach that addresses all of your concerns at once.
Will rhinoplasty improve my breathing?
Rhinoplasty is primarily a cosmetic procedure and does not correct issues related to breathing. If you are having trouble breathing through one or both nostrils, you likely have a deviated septum and may require septoplasty for correction.
How noticeable is the scar from an open rhinoplasty procedure?
The external incision bridges the nostrils across the columella, a tiny piece of skin. Once the scar has fully matured, it fades into a thin, nearly invisible white line. Most patients' scars are entirely nonvisible due to their size and location. Rest assured, we will make every effort to minimize visible scarring and ensure your beautiful results are not hampered by signs of surgery.
Do I need an open or closed rhinoplasty?
Determining which procedure is best for you requires an in-person evaluation. We will discuss the benefits of each method to you during your initial consultation and make a professional recommendation, ensuring you remain properly informed throughout the entire process.

We want to help you achieve your aesthetic goals with rhinoplasty. While imperfections on the nose may be small, correcting them can have enormous ramifications for the balance of the facial profile. If you would like to learn more about how you can benefit from a nose job, then schedule a consultation with Dr. Marc Everett to learn more. To book your appointment, call us today at 212-774-7715.