Inner Thigh Lift
Consultations offered at our two convenient locations in Manhattan, NY and Queens, NY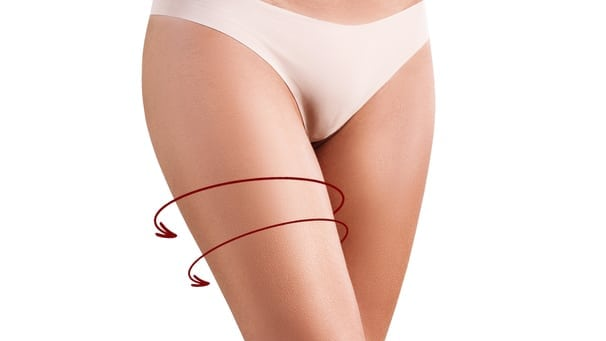 An inner thigh lift, one of several forms of thighplasty, is a surgical procedure that focuses on removing excess fat and loose skin from the inner thigh region. Patients interested in a thigh lift procedure have generally undergone a large amount of weight loss, leading to skin laxity that can prove to be unsightly when wearing a swimsuit or other revealing clothing. Thigh lift surgery can be tailored to address several common lower body cosmetic concerns, including:
Remove pockets of exercise-resistant fat located in the thighs
Eliminate loose thigh skin that forms as a result of weight loss or aging
Increase self-confidence when wearing a swimsuit or revealing clothing
Tighten and smooth skin in the inner thigh and groin region
Dr. Marc Everett exceeds in helping his patients meet their body goals. If you have undergone a large amount of weight loss and are faced with excess skin and fat that is preventing you from achieving your ideal figure, then consider a lower body contouring inner thigh lift.
Procedure
Inner Thigh Lift vs. Short Scar Thigh Lift
Dr. Marc Everett offers both inner thigh lift and short scar thigh lift surgery to their patients interested in contouring their legs. Both procedures focus on eliminating loose skin and excess fat located in the inner thigh but to differing degrees. Dr. Marc Everett helps his patients choose which option is better for them after an in-person consultation.
An inner thigh lift requires an incision placed in the fold of the groin that may extend to the back crease of the buttock. For patients with more severe amounts of loose skin, vertical incisions may also be made in the inner thigh extending from the groin down toward the knee. A basic inner thigh lift produces scars which are typically hidden with most types of clothing, including bikinis. Patients with a moderate to severe amount of loose thigh skin are the ideal candidates for this type of procedure.
Patients with only mild amounts of loose thigh skin may benefit more from a short scar thigh lift. The short scar thigh lift addresses the same concerns and areas like the inner thigh lift but results in a shorter scar and a quicker recovery. A single, smaller incision is made within the crease of the groin to remove excess skin from the upper thigh. Scarring resulting from a short scar thigh lift is easily hidden by all types of clothing.
Inner Thigh Lift Procedure
An inner thigh lift is completed under general anesthesia. The areas of loose skin targeted for removal are marked before beginning surgery to create an accurate template for incision placement during the procedure. If the patient has excess fat located in the thighs, liposuction may be used at the beginning of the surgery to remove the fat.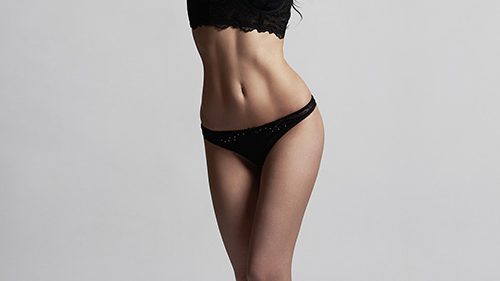 Once the patient has been numbed, and any excess fat has been removed via liposuction, the incisions are made in the designated areas. One incision will be made within the natural crease of the groin along the junction of the thigh and the pubic region. The length of the scar will depend on the amount of loose skin present but may extend from the front of the groin toward the crease of the buttock. If necessary, additional vertical incisions may be made within the inner thigh to address moderate to severe amounts of loose skin.
After the incisions have been made, the skin is pulled taut, and any overhanging tissue is cut away. The two sides of the skin are then sutured shut to complete the procedure. The surgery may last between two and four hours.
Short Scar Thigh Lift Procedure
A short scar thigh lift is completed in largely the same manner as an inner thigh lift. The procedure is performed under general anesthesia and may begin with liposuction, if necessary.
A short incision is made within the crease of the groin. A crescent-shaped area of skin is then removed from the inner thigh, and any small pockets of excess tissue are trimmed away. The sides of the skin are pulled taut and sutured together to create a smooth, even contour throughout the inner thigh. A short scar thigh lift procedure is generally a shorter surgery, lasting between one and three hours.
Recovery & Results
The length of recovery will depend on which procedure was performed. A short scar thigh lift will result in a more comfortable and quicker recovery. Generally, thigh lift recovery takes about two to three weeks. Patients should plan on spending one week away from work and focus solely on healing for that time. Excessive lower body movement, including climbing stairs and squatting, can place pressure on the incisions and lead to complications. Dr. Marc Everett provides specific instructions to his patients on how to minimize risks and change their daily routines to accommodate their incisions.
Common side effects include bruising, soreness, and swelling in the legs. Soreness and discomfort will be managed using prescription pain medication during the first few days of recovery. Bruising and swelling will gradually diminish during the first two to three weeks. Compression garments may be used to further minimize swelling and hold the incisions in place. Any surgical drains and non-dissolvable sutures will be removed seven to 10 days following surgery.
Results following a thigh lift procedure are instant. The removed tissue will provide an immediately noticeable improvement in the contour of the legs. Final results will develop for several months as residual swelling gradually decreases. Incisions will heal in two to four weeks, while the resulting scars will continue to improve for 12 to 16 months.
Contact
If you are bothered by the presence of loose skin around your thighs, then consider an inner thigh lift procedure from Dr. Marc Everett. Dr. Marc Everett wants you to feel comfortable and confident in your own body. Dealing with loose skin from weight loss or the effects of aging can be a frustrating ordeal, but our caring staff and expert surgeons will help you achieve your body goals with the latest in plastic surgery techniques. To book an appointment, call us today at 212-774-7715.
FAQ
Can an inner thigh lift be combined with other skin removal procedures?
Absolutely. For patients with excess skin located in other areas of the body, we can perform additional skin removal procedures such as a tummy tuck, arm lift, or buttock lift. Let us know during your initial consultation if you are also interested in other procedures, and we will form an individualized treatment plan that addresses all of your concerns.
How soon after surgery can I resume exercising?
Exercising places stress and pressure on the legs and may harm incisions. We recommend waiting at least three to four weeks before slowly resuming exercise to avoid complications.
When can I shower following my surgery?
You can shower as soon as your surgical garments have been removed, about 24 to 48 hours following the procedure. You will need to wait about three to four weeks, however, before submerging your incisions in still water to limit your risk of infection.
What kind of scarring can I expect?
We always strive to produce the least amount of scarring possible in the most inconspicuous of locations. Whenever possible, incisions will be placed within the natural creases and folds of the skin. All inner thigh lift procedures begin with groin incisions that are easily hidden by underwear and swimsuits. Vertical incisions may not be entirely covered by all types of clothing, but they will be placed down the side of the inner thigh to keep them concealed as much as possible.
Which thigh lift option is best for me?
Several types of thigh lift procedures exist, depending on the amount of excess tissue and its location. While patients may prefer more minimal surgery that produces less scarring and downtime, we recommend the option that provides the most optimal results on an individual basis. We can better determine which procedure is best for you after an in-person evaluation.
Am I a good candidate for an inner thigh lift?
Good candidates for an inner thigh lift are patients who do not smoke, are in good health, have loose skin and pockets of fat located in the inner thigh, and have realistic expectations about the procedure. We will determine if you are a good candidate after in-person evaluation and conversation about your aesthetic concerns.
How long do inner thigh lift results last?
Results following an inner thigh lift are lifelong, assuming patients maintain a stable and healthy body weight. Further weight gain can stretch out the skin and distort results, while further weight loss can create more loose skin. Before pursuing an inner thigh lift, make sure you are at or near your ideal body weight and are prepared to maintain that weight moving forward.
How soon after weight loss surgery can I undergo a thigh lift?
We recommend waiting at least 12 to 16 months following bariatric surgery before scheduling an inner thigh lift or any other type of skin removal procedure. All weight loss patients interested in skin removal should be close to their ideal body weight. Continuing to lose weight after surgery can result in more loose skin and prove counterintuitive to the goal of the procedure.