Lower Body Lift
Consultations offered at our two convenient locations in Manhattan, NY and Queens, NY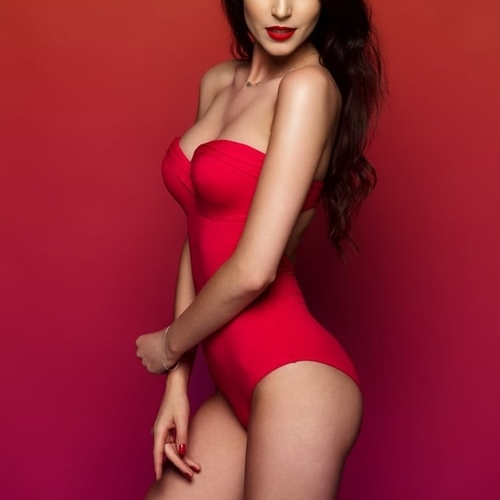 A circumferential body lift also referred to as a lower body lift or belt lipectomy, is a surgical procedure for patients who have excessive loose skin located around their midsection. A lower body lift is commonly performed after a patient receives weight loss surgery but may also be used for patients who lose weight naturally through a healthy diet and exercise. During the procedure, excess skin is removed from the abdomen, hips, thighs, and lower back. Weight loss patients may choose to undergo a lower body lift for a variety of reasons, including to:
Address aesthetic concerns and create a slimmer contour
Eliminate rashes and ulcers between folds of loose skin
Meet weight loss goals by removing excess skin weight
Increase your ability to walk and exercise
Improve overall self-confidence and self-esteem
Dr. Marc Everett wants you to feel comfortable in your own body. After undergoing the arduous and commendable process of shedding excess weight, a lower body lift can help finalize your weight loss journey by sculpting the physique you have worked so hard to attain.
Before and After Photos
The Procedure
A lower body lift is completed under general anesthesia. The procedure is a combination of abdominoplasty, thigh lift and buttocks lift and may also include liposuction for fat removal. Every patient has unique needs and desired results, so the procedural steps may not be the same for everyone.
One incision is made around the entire width of the midsection to allow skin removal from the abdomen, hips, and lower back. If necessary, liposuction may be used before making the incision to remove any excess fat located in the targeted areas. The shape of the incision will resemble the pattern of a bikini bottom, curving slightly downwards toward the pubic region and resting above the hips on the sides of the body. The incision will be placed low enough on the midsection to allow scarring to be covered up by normal clothing, including low-cut jeans and swimsuits.
During the abdominoplasty portion of the procedure, an incision will be made around the navel to free the belly button from the skin. If necessary, the abdominal wall may also be repaired to correct abdominal separation that occurred from weight gain or any previous pregnancies. Doing so will create a firmer, tighter abdomen, in addition to eliminating any discomfort resulting from muscle separation. The stomach skin is then pulled taut, and any excess skin is trimmed away. A new hole is made in the navel, and the belly button is stitched into place.
When addressing the hips, any excess flank skin will be removed. Liposuction may be used to reduce the appearance of love handles, allowing for a slimmer and more youthful contour. The effects of the tightened skin along the hips will noticeably smooth the outer thighs, providing an even shape around the midsection.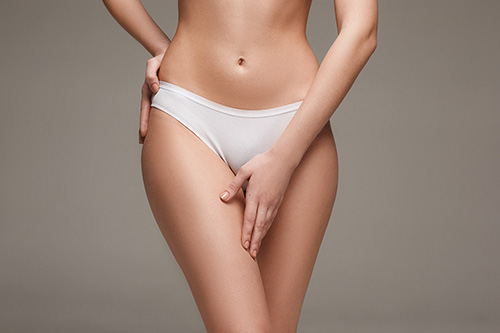 Finally, the skin along the lower back will be pulled tight to address any sagging in the buttocks. Excess skin is trimmed away before stitching the taut skin into place. The buttocks, groin, lower back, and inner thighs will become noticeably smoother, ensuring the patient's new contours are even throughout. The buttocks may become noticeably flat after removing the excess skin, so a lower body lift is commonly paired with a Brazilian butt lift to accentuate the patient's slimmer waist.
In additional to superficial stitches in the skin, deep sutures will be placed in the underlying tissues to anchor and support the new shape. The entire surgery may last between three and six hours, depending on the amount of skin targeted for removal and the addition of liposuction, butt augmentation, or any other secondary procedure.
Recovery & Results
A lower body lift is major surgery and will require an extensive recovery period. Patients will need to spend one to three nights in the hospital before returning home and about one week on bed rest, limiting all physical activity as much as possible. Most patients resume working in two to four weeks. Exercise and more strenuous activities can be gradually resumed four to six weeks following the procedure. Extra care during exercise will need to be taken by patients with repaired abdominal separation.
Total recovery times will vary from patient to patient, depending on the extent of the surgery, the patient's overall health, and the inclusion of any additional procedures. Dr. Marc Everett works extensively with their patients before and after all procedures to provide specific recovery instructions and timelines.
Common side effects include swelling, bruising, numbness, and soreness that last for several weeks. Pain medication will be prescribed to limit discomfort during the weeks immediately following surgery. Potential complications and risks of a lower body lift include unfavorable scarring, asymmetrical results, infection, seromas, and hematomas. Steps will be taken before, during, and after surgery to minimize risks and ensure a healthy recovery. Our staff is available throughout each patient's recovery to provide professional care and advice around-the-clock.
Results will be immediately noticeable, allowing patients to enjoy their slimmer contours and better-proportioned figures right away. The swelling will distort results for the first several months but will gradually subside with the aid of compression and plenty of rest. Compression garments will need to be worn for several weeks to minimize swelling and support the underlying tissues as they settle into place. Dr. Marc Everett will provide detailed instructions and recommendations regarding compression usage to patients following their surgery to deliver optimal results.
The incision scar will take one year to heal and mature into a thin white line that encircles the midsection. Final results will develop over the first several months as swelling continues to diminish, and the incisions continue to heal.
Contact
Losing weight can completely transform the way you live your life. We want you to enjoy your new lease on life without worrying about loose skin. With a lower body lift, Dr. Marc Everett can help you restore your self-confidence and finalize your weight loss journey. To book an appointment, call us today at 212-774-7715 or submit this online form.
FAQ
Can a lower body lift be combined with other procedures, like Brachioplasty or a breast lift?
Some additional treatments may be completed during a lower body lift to complement the procedure, such as Brachioplasty or liposuction. Let us know during your initial consultation if you are interested in comprehensive body rejuvenation, and we will work on developing a personal treatment plan that meets all of your goals. Combining too many extensive procedures may extend the surgery time and increase the risk of complications. We will discuss this in more detail during your consultation.
How long do results last?
Results from a lower body lift are lifelong. You can expect to enjoy your new contours and smooth skin well into the future. However, you will need to maintain a healthy lifestyle going forward to prevent weight gain that can distort your results.
How soon after weight loss surgery can I have a lower body lift?
You should plan on waiting 12 to 18 months after your weight loss surgery before undergoing a lower body lift. Weight loss is a gradual process that takes time, so make sure you have lost all of your target weight before moving forward with plastic surgery. Further weight loss after a lower body lift can lead to more excess skin and ruin your results.
How noticeable will scarring be?
Scarring is an unavoidable part of the lower body lift process. We will work with precision to place your scarring inconspicuously, allowing you to wear most forms of clothing, including swimsuits, without worrying about noticeable scarring.
How soon after surgery can I shower?
You will need to wait until your surgical bandages and drains have been removed before getting your incisions wet. Patients can typically shower around five days after surgery. You will need to wait four to six weeks before submerging your incisions in still water, including bathing and swimming, to prevent complications.
Who is a good candidate for a lower body lift?
Good candidates for a lower body lift are patients with excess skin located in the abdominal, hip, and buttocks regions. The ideal candidate would be a non-smoker who is in good health and has realistic expectations about surgery. We will determine if you are a good candidate for the procedure after performing an in-person evaluation during your initial consultation.