Fat Micrografting
Consultations offered at our two convenient locations in Manhattan, NY and Queens, NY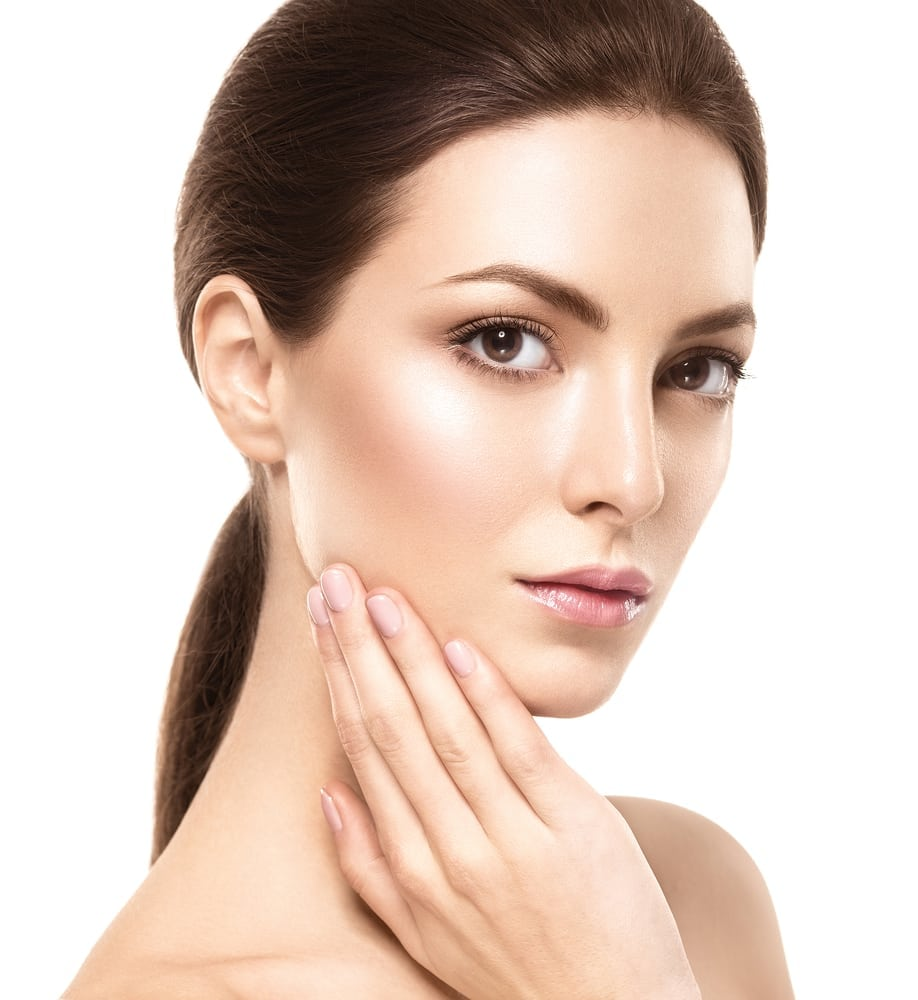 Fat micrografting, also known as facial fat transfer, is a cosmetic procedure that combines the body contouring effects of liposuction with the volume restoration of injectable treatments. Fat removed from other areas of the body can be injected into the face to treat a wide range of everyday concerns, including:
Cheeks that have lost volume or appear hollow
Sunken tear troughs below the eyes
Thin lips that lack definition
Deep forehead wrinkles
Glabellar lines between the eyebrows
Nasolabial lines around the mouth and nose
Weak or under defined chins or jawlines
General fine lines and wrinkles throughout the face
Fat micrografting is a natural and safe procedure that produces lifelong results. At MEplasticsurgery Plastic Surgery, Dr. Marc Everett performs fat micrografting for patients interested in body contouring and facial volume restoration.
The Procedure
Liposuction Procedure
Fat micrografting begins with liposuction to remove the fat that will be used for volume restoration. The procedure can be completed under local anesthesia with intravenous sedation if only a small amount of fat removal is needed, or under general anesthesia, if liposuction will constitute a more significant portion of the procedure.
Once the patient has been properly numbed, small incisions will be made in the area targeted for fat removal. Common donor sites include the abdomen, thighs, sides, and back. A thin metal tube called a cannula is inserted through the incisions to gently suction out the fat. A back and forth motion are used to separate the fat cells and loosen them for easy removal.
Once enough fat has been removed, the incisions will be closed with stitches if necessary. The fat is centrifuged to separate it from blood and other fluids before the micrografting portion of the procedure.
Micrografting Procedure
Once the fat has been adequately prepared, the doctor will begin carefully injecting it into the face in the targeted areas. A small amount of fat will be added at a time to gradually build up layers until the desired amount of volume has been reached. Not all of the fat that is added to the face will receive new blood supply from the body. About 50 to 80 percent survives the procedure, while the rest is safely reabsorbed by the body over time.
The absorption rate will be taken into account during the procedure to ensure patients' results meet their expectations. If the body absorbs too much of the fat or if patients would like to add more volume, an additional micrografting procedure can be completed after 12 months.
Recovery & Results
The side effects and length of recovery mostly correspond to the liposuction portion of the procedure. If only a small amount of fat were removed, the recovery would be quicker and more comfortable. More body contouring will increase the length of the recovery period. In general, patients should expect to miss one week of work and avoid exercise for two to three weeks.
Common side effects from fat micrografting include swelling, bruising, soreness, and numbness. Most side effects will be localized to the donor sites where fat was removed, but some mild swelling can occur in the face around the injection sites. Side effects will diminish throughout the first couple of weeks, although swelling can take several months to completely subside. While results will be immediately noticeable, patients should expect to wait about three months before their final results have developed.
FAQ
How long will results last?
Fat micrografting provides lifelong results for volume restoration, although not all of the fat transferred to the face will be accepted by the body. Your added volume will gradually diminish over the first few months, but any volume that is present after the first three months will stay on the face.
Liposuction results are also lifelong, so you can continue to enjoy your new contours well into the future. Swelling may distort your results for the first few months, however, and you are not immune from gaining more fat through an unhealthy lifestyle.
How visible are liposuction scars?
Liposuction incisions are relatively small and often heal without the need for stitches. Scars will continue to fade over 12 to 18 months until they become barely visible white lines. Rest assured, we will take every precaution during your procedure to ensure scarring is minimized during this portion of the procedure.
How long does the entire procedure take?
The length of the procedure depends on the amount of liposuction we will be performing. In general, most procedures last anywhere from one to three hours.
Can fat micrografting be used on other parts of the body?
Absolutely. Fat transfer is commonly used as a form of breast augmentation to add volume to the breasts. It is also the key component of Brazilian butt lift procedures. If you are interested in any of these other natural cosmetic procedures that take advantage of fat grafting, let us know during your consultation, and we will create an individualized treatment plan that meets all of your goals.
Can fat micrografting be combined with other procedures?
Yes, fat micrografting can be combined with other cosmetic procedures like a facelift or neck lift. If you are interested in multiple procedures, let us know in advance, and we will factor that into your personalized treatment plan.
Who is a good candidate for fat micrografting?
Candidates for fat micrografting can be young or old. Anyone who is dissatisfied with their facial volume or wants to eliminate common signs of aging can benefit from this versatile procedure. If you would like to undergo body contouring to create a shapelier physique and would also like to eliminate wrinkles, this is the right procedure for you.
What's the difference between injectable fillers and fat micrografting?
Most injectable treatments use synthetic products to restore volume to the face. Fat micrografting is a natural procedure that exclusively uses fat taken from your own body for volume restoration. Synthetic injectable treatments are also temporary and require regular maintenance appointments for lasting results. Once fat receives a new blood supply, added volume from fat micrografting continues for life.
If a natural means for lifelong volume restoration and body contouring sounds appealing to you, then come on into MEplasticsurgery Plastic Surgery. Dr. Marc Everett will sit down with you during a one-on-one consultation to discuss all of your concerns and explain fat micrografting in detail. Call us today 212-774-7715 to book your appointment.